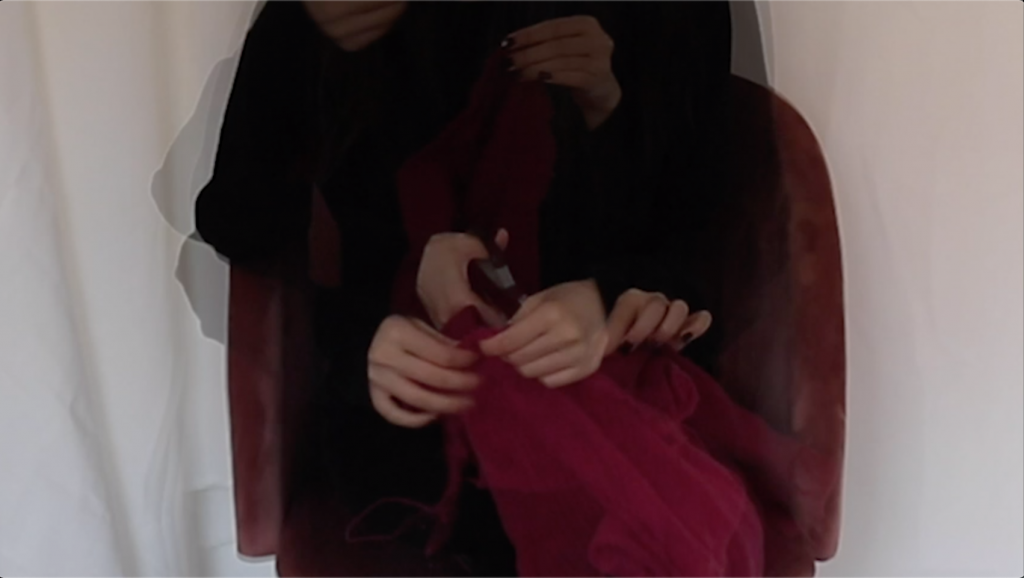 Wave, 2019


Work's title: Wave

Duration: 57:20 min

Media: Video

Materials: Woolen pants, scissors

'Wave' is a work for the Unit one final show. This work is a video work, the narrative of this video work can also be seen as a performance artwork.



In 'Wave', the performances are working on dismantling woolen pants from grandmother. These woolen pants were made by the artist's grandmother. It was made when the artist was 5 years old, and then after she grows up, the pants were stored in her parent's home. In the summer of 2019, the artist finds this pant in the storage.


'Wave' can be seen as an experimental recorded performance, this work trying to dismantle woolen pants, the initial idea of this work is just about dismantling, destroy. The pants were made by grandmother, there always has the strong feelings that the relationships between the artist and her female family memberships. When relationships are too close, there is always a sense of oppression. The artist trying to express or relieve this stress through the whole dismantling experimental. This work also trying to emphasize and explore female power.


During the dismantling part, the artist has also used the scissors, because it is hard to dismantle the woolen pants, even at the end of this video, the woolen pants have not been fully dismantled.


This work is a continuation of the previous work 'private cinema', which mainly explores the issues of emotion and perception, and uses female power as a background to show an experimental performing video art.